WEINIG Hydromat 6000: Maximum feed speed and perfect surfaces in an unbeatable combination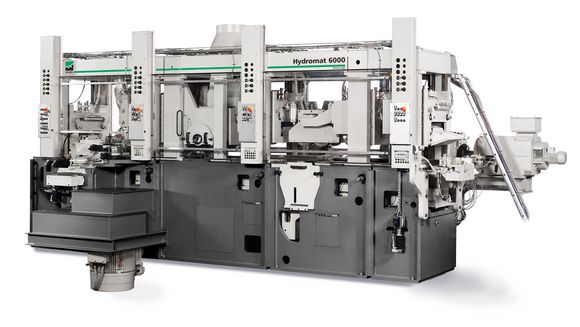 The flexible powerhouse from Sweden with a feed speed of up to 800 m/min. The top model in the Hydromat Highspeed series for businesses with extremely high production volumes and maximum demands placed on surface and performance. Absolute width parallelism thanks to the opposing vertical spindles. The extremely reliable feed system ensures continuous transport with large transport rollers bedded on both sides above and in the table, even with difficult wood conditions.
The remote-controlled jointers ensure perfect surfaces. Motor power up to 200kW ensures maximum chip removal performance. Motorized setting of the spindles, pressure rollers and stops give the machines unrivaled user-friendliness. The modular system also allows you to select from a wide range of spindle arrangements. Thanks to the modern PowerCom PC and PowerCom organization software, setup time is reduced to a minimum. In addition, you will benefit from safety based on strict quality standards and, naturally, top service from the world market leader.
Prices
x
Different requirements - different prices
The price of a WEINIG machine is just as individual as your requirements are. Therefore, let us discuss briefly what is most important to you – you will then receive our preliminary, non-binding quote.
Personal advice
x
Personal advice – for higher productivity and greater efficiency
Together with your WEINIG expert you will find the ideal machine for your requirements. Simply submit the completed form, and your local WEINIG expert will be happy to discuss all further details with you.
---
The WEINIG Hydromat series provides
Solid and robust construction
Modular design: the right machine for each application
Special spindle combinations and elements for special applications
Outstanding surface quality
High level of repetition precision
Quick and easy setup
Easy to operate
Maximum work safety
Optimal integration into existing system solutions
The WEINIG Hydromat 6000 provides
Solid and robust construction
Excellent performance potential
Perfect surface quality
High level of repetition precision
Optimal solution for every requirement
Quick and easy setup
Easy to operate
Maximum work safety
Optimal integration into existing system solutions